March 13, 2007.

We know, we know. It's terrible that it has been so long since we've updated this news page. Scout's honor that it will get better. :) So here is what has been happening in the past few months...

1. We have had 3 songs placed in the new season of Next on MTV! You can check it out in the video section of our myspace page!

2. We've had some awesome shows as of late, and those are deifnitely going to be continuing! Last week we played at The Daum Theatre on the University of Akron campus. Thanks to everyone who made it out! We had a couple interviews that night, one with UA's ZTV, a stuent-run station on campus. Stay tuned for info on when that show will be broadcast!

2.5 We're playing St. Patty's Day at Cedars with Manifold Stud!! It's the first time The KELLYS have played on ST. PAT'S! So make sure you make it out for this one. There just might be some kilts and lots of green, so don't miss it. Show starts at 11:00, us at 1:00am! $5

2.75 On March 23, we're playing at Barley's (old Plaza Cafe) in Youngstown with local favorites Third Class! This show will start around 10p. $5 at the door.

3. We're BACK IN THE STUDIO!!!! We're currently working on a 3-song EP that is going to lead into a full-length around summer time! The EP is almost done. We have one more mixing session and then it gets sent out for duplication! You can hear a sample of the new material over at myspace!

5. We now have video (see #2)! You can find us on YouTube if you search hard enough, or check it out on the myspace!

6. Stay tuned for some HUGE show anouncements coming soon!

7. We need your help! We're in a contest being put on by MTV2 called On the Rise. And we need your votes!! You can vote OVER AND OVER as many times as you like. So please do! And pass this email along to all your friends begging for their help! :) You can view our profile for the contest at: http://mtv2ontherise.com?em=012747

Ok, I think that might be it for now. As always, stay close to the myspace page as that seems to get updated the most. I promise to get better about the email blasts and website.

Until next time...

Love,
The Kellys

October 31, 2006.

Happy Halloween everyone! We have an extreme update for you in this installment. Check it out...

So, it's been a minute, eh? And a lot has happened in that minute. So I'm just going to let it fly.

After over two years, we've parted ways with our drummer, Civ. These past few years have been a blast, and we've experienced a hell of a lot together. And those memories will never be forgotten.

But due to some circumstances, The Kellys have begun exploring new avenues, charting some uncharted waters, pioneering new territories, jumping headlong into the wind, whatever the hell you want to call it, with our new man on the skins, Matt Holko. Matt comes to us after years of music scene molding from working with previous bands Donnybrook, Explicit, and (for you old-school Matt fans) Brand X (who Moe once played kazoo with on Nuttin' But a G Thang at the Rib Burn-Off in like '99 - hells yeah). We've been working extremely hard already, and will be continuing that right up until and through our upcoming shows (see the calendar and be sure to get out to see the new hotness!). We've already birthed some new material and have plans to get back to the lab with a pen and a pad to begin work on our new album soon! Stay tuned for more info on that.

Civ, we couldn't have accomplished all that we have without you. Good luck in all.

We hope to see you all soon! How about in Akron on November 11?

Love,
Us

September 6, 2006.

Wow, what a news update this is going to be! Loaded with all kinds of info! So let's get started, eh?



NYC!!!


Well, we learned quite a few things while we were in New York. And we'd like to share some of them with you. So check it.

1.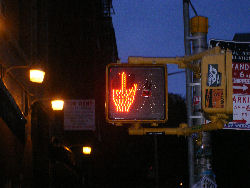 Even the traffic signals have an attitude. Luckily they don't have horns to blow at you too.

2.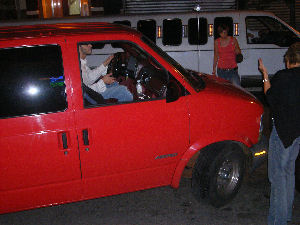 If you ever get trapped in a curbside parking space at 1am, have Joel get you out. He's awesome.

3.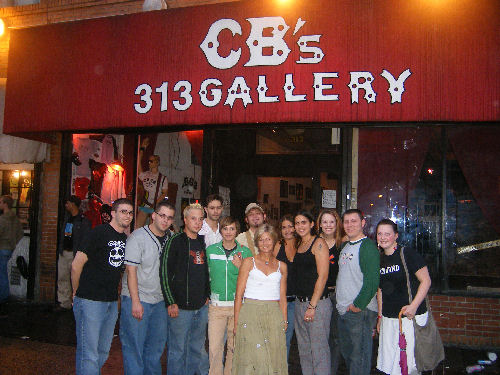 Our friends are kickass. Thank you so much to everyone who made the trip! We love you!

4.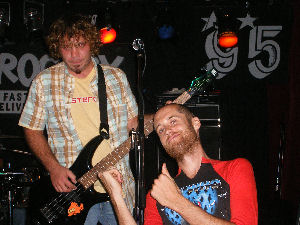 Seth is freaking awesome. No matter what city he lives in.

5.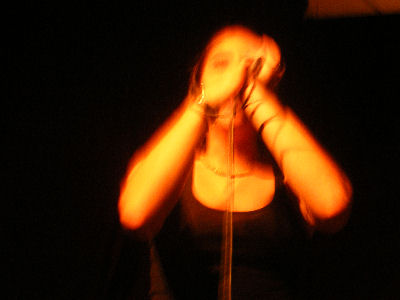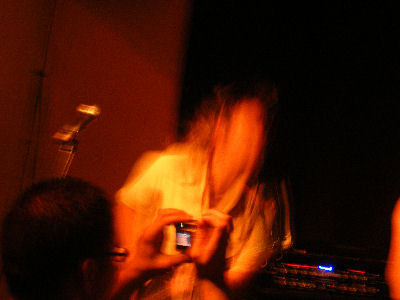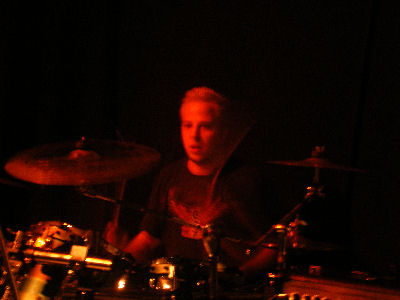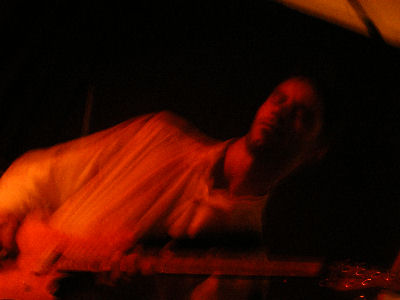 We look great in low light, slow shutter-speed situations.

6.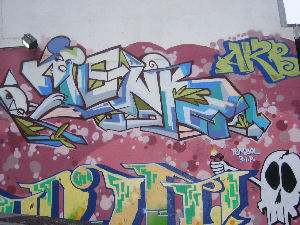 We need to get some New Yorkers to work on a ruKus logo!

7.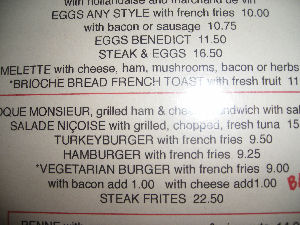 In New York, being a vegetarian means something completely different.

8.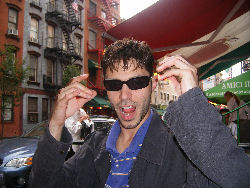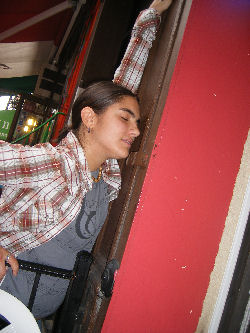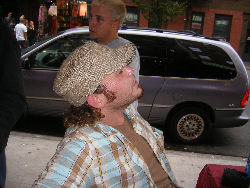 Sitting street-side in Little Italy, drinking LOTS of wine at 2:00 in the afternoon, and vogue-ing is a really good time!

9.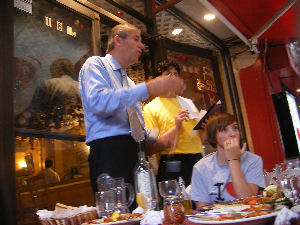 However, coming to terms with your bill is not nearly as much fun.

10. We heart New York. Just like our new t-shirts say. And we'll be back. Pinky-swear!

**Stay tuned for some more pictures from NYC!**



Project Rockstar


This contest was an amazing experience for us. We got to completely blow the roof off of the House of Blues twice, unfortunately the second time only scored us second place. Not sure exactly what happened. But we got a hefty prize package! Include a nice-sized shopping spree at Guitar Center, a show at Blossom in the 2007 season, a ton of free tickets to shows at HOB and Blossom (stay tuned to find out how you can win a chance to go to some shows with us!), and lots of other goods. Congrats to Another Found Self, the first place winners. They were awesome, and some really nice guys. Good luck with everything, guys.



AIRPLAY!!!


We're getting even more airplay all over the place! We just got our second radio report and are currently being played on over 130 stations across the country! We will be posting an updated list soon, but in the meantime, check out the newest edition of spins, coming from iChannel. It's an awesome internet radio station that plays all kinds of good, independent music. Go give it a listen, and on their website, look for the new music, find The Kellys, and go rate our two songs!



Shows...


We've got a ton of excellent shows coming up! Here's the soonest...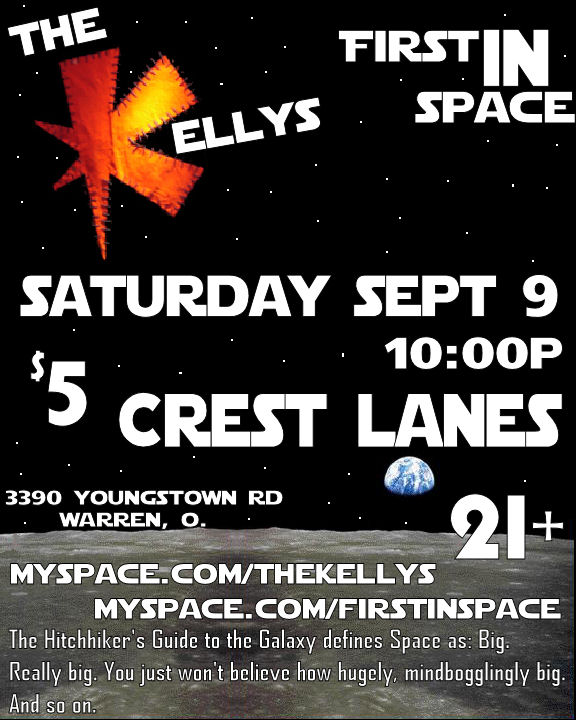 Come join us and our new friends First in Space as we rock the hell out of Crest Lanes, the most amazing venue in Warren! These guys are freaking awesome, and we can't wait to play with them! You should definitely plan on being there!

Whew!! Ok, it's over! Hope you've enjoyed this latest installment. See you all soon!

August 26, 2006.

The Kellys to headline House of Blues Cleveland on Wednesday August 30!
We've advanced, y'all! We rocked the roof straight off of House of Blues on the 23rd and obtained a PERFECT SCORE in Round 3 of Project Rockstar! And now, round 4 is upon us. The top four bands have moved on, and we're headlining the final showcase this Wednesday, the 30th, along side Mush, Another Found Self, and One Solitary Second. This is an ALL AGES show! Tickets are $6-8 and are available at the House of Blues box office the day of the show or online at www.hob.com. Doors open at 6:00, the show starts at 7:00. Help us out by gathering some friends and coming out to support your favorite band!

Secondly, we're currently emarking on a CMJ (College Music Journal) National Radio Campaign, and as of our first report are receiving airplay on nearly 60 stations across the country! If you go to our blog on MySpace you can view a list of all of the stations, and find out how you can help us get more spins!

And as a side note, this news update is being written from the back seat of Civ's Equinox on our way to NYC for two kickass shows at Arlene's Grocery and CBGB's 313 Gallery! Stay close to our myspace page for some blogs from the road!

See you all on Wednesday!

Love,
The Kellys

August 8, 2006.

Hello once again, everyone! What an update we have in this installment of TheKellysMusic.com News! So let's get started! 1. We've advanced to Round 3 of Guitar Center and House of Blues' Project Rockstar!! In this round, we'll be playing a showcase at The House of Blues in Cleveland on Wednesday, August 23rd. For this round, we're required to sell tickets to this show. The more tickets we sell, the more points we get towards advancing to the next round. We also have to submit a t-shirt and sell merch at the show. More merch sold = more points. So we need your help! We need to sell as many tickets as we can! Currently, we don't know how much the tickets are or what time the show will start, but we should have those details tomorrow. Please, we need your support. So, if you're interested in buying a ticket, please send an email to info@thekellysmusic.com ASAP and let us know how many you would like. Bring some friends and help us rock the hell out of Cleveland!

2. Let's talk a little bit about Podcasts. For those of you who don't know, a podcast is basically just a radio program that anyone can make. They are subscribable through itunes, and once subscribed, every time there is a new one posted, it is automatically downloaded for you. Podcasts are an excellent way to check out new music from all over the world! Many of the podcasts focus on bringing you new music, from bands you've never heard of. It's really simple to get involved. You don't need an iPod. You don't even need itunes (unless you'd like to subscribe). Podcasts are all created in mp3 format, so you can just find the website of the podcast you want, and listen to it right from there.

Recently, we joined the Podsafe Music Network, where artists can allow their music to be used by podcasters who go there to find new music. We've also been contacting many podcasters about playing our music. And it's been working!! Below, you will find a list of podcasts/internet radio stations that have been playing our music. I will also include the episode numbers we were played on (if available), and you can listen to it! So go check these shows out, and welcome to the wide world of Podcasting!

Insomnia Radio - Prismo Beach, CA - Episode #98

The No Name Show - Eastlake, OH - Episode #22

The Delicate Art of Noise Pollution - Netherlands - Episode #32 - 35:00 (time we're played at)

The Nightsound Show - North Carolina - Episode #41 - about 10:00 in

Aycliffe Podcast - UK - Episode #41 - 3:30

The Alaska Podshow - Alaska - Episode #94 - 3:40

Bad Dawg Radio - Chicago - August 1 Episode - Around 7:00min

We hope you enjoyed all of that! Pretty cool, huh?

3. Also, just a quick update on the radio status of On the World Tour... we're getting spins! We've heard from KSUA in Fairbanks, Alaska that has already played us numerous times, and a message from WRUW in Cleveland! These are the only two we know of as of now (we'll know more when we get a report in 3 weeks).

Here is some info on the stations. Call and request Blink and help us get more plays! You can listen to both of these stations online, so you don't have to live there to make a request! Help us out!

KSUA 91.5 - Fairbanks, Alaska - Listen Online! - Request Line = (907) 474-KSUA

WRUW 91.1 - Cleveland, OH - Listen Online! - Request Line = (216) 368-2208

As soon as we know more, we will toss you an update! Oh, and stay tuned for more info on a hot new idea called ruKus radio!

4. Ok, ok... one more update. We're going to New York City! Check it out!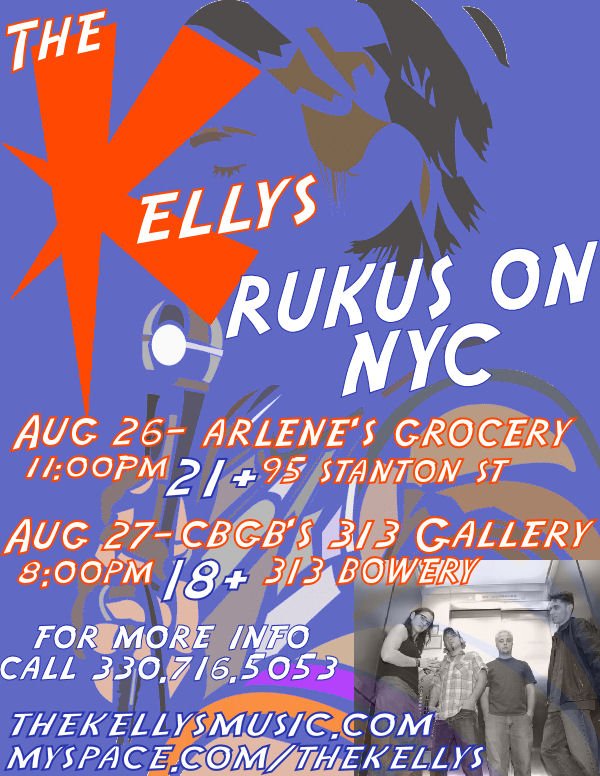 Ok, see you next time!

Love,
The Kellys

July 19, 2006.

Welcome, friends, to the first installment of TheKellysMusic.com News! A lot is on the horizon for your favorite band, and we're happy you're along for the ride! So, to get started, here are a few happenings.

1. On August 1st, our new album, On the World Tour will be hitting 300 radio stations nationwide! "Blink" will be the first song being pushed, so make sure you stay tuned for a list of stations that you can call to request our songs!

2. We've advanced to round 2 of Project Rockstar! It's a contest being put on by Guitar Center and House of Blues Cleveland. You can find out more about it by visiting theirspace (just look in our top 16). This contest is not your typical battle of the bands. In round 1, we submitted an mp3, and they selected the top 40 bands. In round 2, we're being judged on lyrics, flyer design, website, and solo performances. Kelly and Joel will be singing/playing a 30 second solo in front of industry professionals. If we make it to round 3 (top 10 bands), we will be playing a showcase at House of Blues Cleveland, which we will have to sell tickets for. The more tickets you sell, the more points you get. So in the event that we make it, we're going to need everyone's help! But stay tuned for more information. We should find out if we make it to round 3 around mid August.

3. We've got some excellent shows coming up!! Check it out!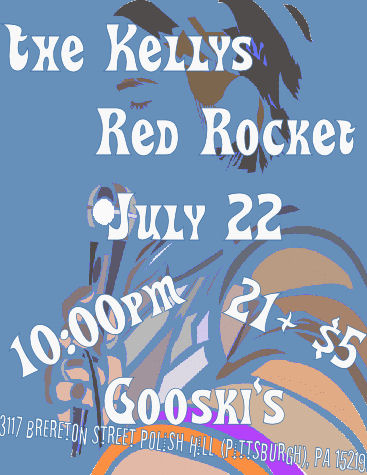 Alright then! That's about it for now! Stay tuned and we'll talk soon!

Love,
The Kellys


__________________
Contact The Kellys
or visit
www.myspace.com/thekellys